According to Albert Heijn, the category of meat substitutes (I call it meat successors) has doubled in turnover in the past 4 years. This is partly driven by consumer demand and partly by the increase in supply.
At the end of Q3 2020 Albert Heijn expanded the offer considerably and does so again in week 8 in a WORP moment (see explanation at the bottom about the differences in shelve moments). The retailer has indicated that it has expanded the offer by 50 vega(n) SKUs  and is now on 160 items of meat successors.
For many stores, this means that shelf space has been added, to make room for these products. In an interview with Constantijn Ninck  Blok, director Fresh at Albert Heijn, it was indicated that the shelf space has grown by 50%. I didn't see this in my shopping round in Amsterdam (there the growth was 20 to 25% in the stores I visited). Meat successors, of course, already sell well there.
At the shop in the Bilderdijkstraat I was even told that meat is now sold less than meat successors. Here a meter has been added in space, and the meat successors are now in the middle of the walking route. The meat has been moved to the wall. This makes me very happy!
Developments Private Label
Dutch Weed Burger: I'm a fan of the first hour. If it wasn't at the Veggie fair, it was at a festival, where, certainly a few years ago, they were really the only option to eat.
I expect this brand to appeal to the men more
I have been able to support this brand over the past few months and I really hope that this brand will succeed in retail and will continue to follow them closely!
New brand: Rootzz of Nature
When I saw Rootzz's products, I was initially positively surprised. A product based on jackfruit!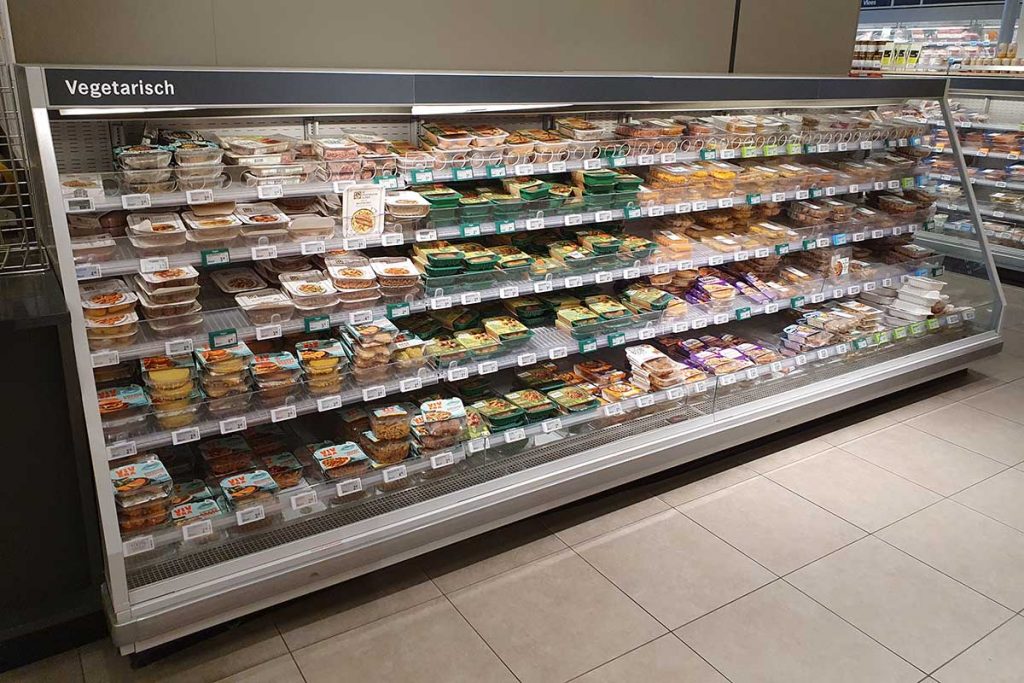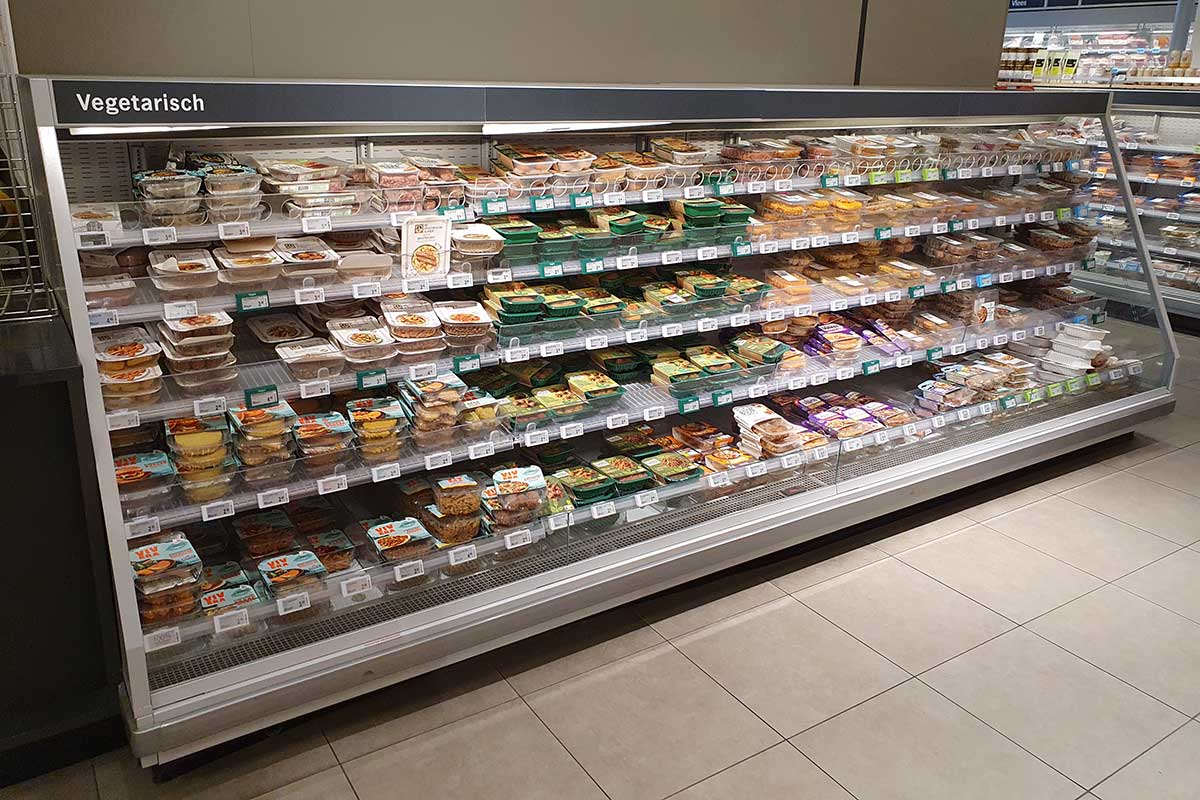 Now, as a lactose intolerant consumer, I am someone who always reads the ingredients. And what surprised me: these products are not plant-based at all. All three contain free-range egg and one variant even milk in the palm fat (this, by the way, seems like a non-necessary ingredient at first glance).
The annoying thing: there is no official definition of plant-based. You can put this on your packaging when it does contain eggs or milk. But the consumer has certain expectations of plant-based. I am surprised that this innovation has been accepted by Albert Heijn with this packaging and online I can already see the negative response from consumers. I expect this to be an expensive adaptation of packaging for this brand in the near future.
Further notable changes A-brands
Conclusions and recommendations
Points of attention of this maintenance:
Opportunities for the coming years:
What is a 'worp' and what kind o shelve maintenance moments are there?
At retailers, there are different types of shelf maintenance moments. Often these are called small or major maintenance.
For suppliers, it is important to take this into account. If you want your product to be listed at a time when there is no major maintenance, something else will have to come out. You have an increased chance of a listing if you help the retailer with a vision of what needs to be taken off the shelf.