We help A-brands and their suppliers to long-term collaborations with their customers and partners in the chain.
We do this through our Pure Profit™ method, the method that responds to what the organization needs to enter into much more profitable relationships in a shorter time. 'Pure' because we specialize in doing this for companies that supply qualitative and sustainable products. 
Founder Danielle Mol has over 19 years of experience in the food industry and has been working for 6 years with frontrunners in the food industry and ambitious newcomers such as Pablo's Quinoa and BOON.
This combination of specialization in long-term profitability and what is going on in sustainability, makes us a unique partner who is keen to let you win.
In recent years, we have helped many established FMCG brands and suppliers to a huge profit increase in turnover and time.
We are not of the lengthy reports, but of vision and pragmatic action. And eager for results.
The company was founded out of personal frustration of Danielle, who saw that brands make great products and are innovative, but that is far from a guarantee of growth and expansion. 

Many relationships with customers are not always sustainable and long-term. And the speed of growth and profitability of the relationships, could be better.

All departments are doing their best. It's frustrating, it's hard work and often not efficient. 

That's how we developed Pure Profit, our method. Or rather: new discipline. The only method that focuses on getting your customers to work on long-term partnerships in a faster, better and more profitable way.

That discipline, which is going to help you with your team and with other departments that you need as a commercialist, to really make big steps. 

We work primarily with the CEOs / commercial senior managers and the rest of the commercial team that has contact with the key customers (e.g. key account managers, business development, trade marketing). In the collaboration, we also connect those departments that we need to achieve the goals together. Think of purchasing, logistics, quality or communication.

Our customers are established FMCG brands (both A-brand and private label) and their suppliers (ingredients, technologies, processors). We also regularly work with other chain partners, such as retailers and caterers.

Examples of customers are Duynie (part of Royal Cosun), Ruitenberg, Laarakker, BOON, Limax mushrooms, Pablo's Quinoa, Smyle, PLUS Retail.
Our customers are very ambitious and result-oriented.
They come to us when there are many ideas for growth, but there are also many challenges to achieve them. They come to 'time-crush', to see the right levers and choices and all this at a much higher profitability.

Brands that come to us are often at an impasse. They are already an established brand or private label and are already doing a lot of good. But they are facing a breakthrough. 

They ask themselves: what is needed within the company so that our customers see or continue to see us as the strategic partner? How do we become maximally profitable and maintain continuity? And they know: we also need other departments for this (purchasing, finance, product development, logistics). How do we do that, without losing a lot of time? How do we create speed, focus and successful actions? 

These challenges also lie with ingredient suppliers to these brands. It is often the case that there is a fantastic offer, but closing the deals takes far too long and is too viscous. It's often too much about price. And that competition doesn't sit still either.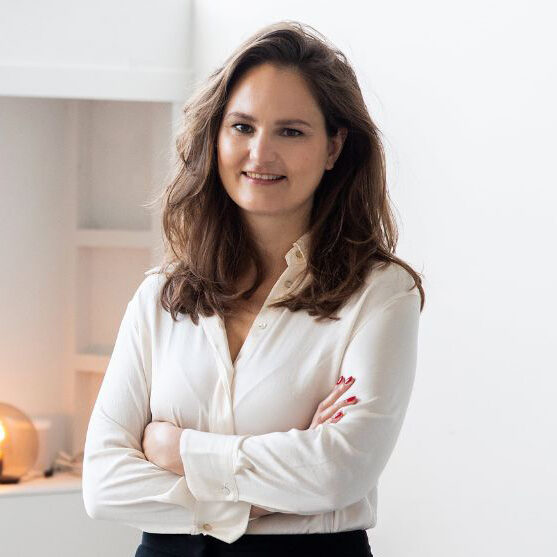 Danielle has been working in the food industry for almost 20 years. After management roles at a.o. Hessing super fresh (vegetables, fruit, salads), Dr. Oetker, Bel and Cloetta, she founded The GreenUp Company.
6 years ago she became a vegetarian and wondered: how is it possible that there is so much potential in more sustainable food, but that these parties do not win in their field?
She is now an authority in the world of sustainable and plant-based food. Combined with her track record, a unique cooperation partner.

She was in the Food100 as one of the change makers in the industry.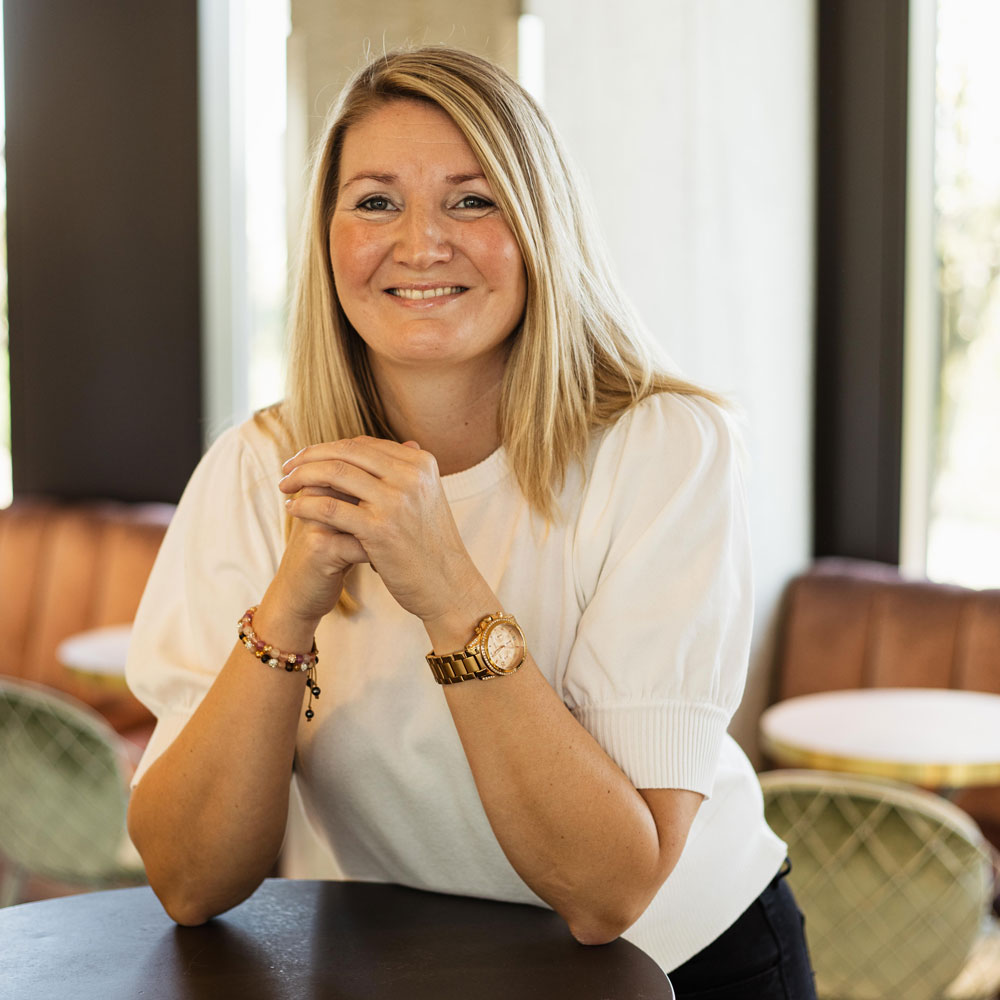 Margot grew up in a family with 'the less talk, more action' mentality. 

She worked at ABN Amro and Eyeworks, among others.

She ensures that all operational matters are properly streamlined.

For customers, she is the first point of contact for operational matters, invoices and planning.

In addition, she ensures tight onboarding for new customers.
info@thegreenupcompany.com
For questions and scheduling appointments

We also use our network for our collaborations. We work with a permanent team of experts and join them when the collaboration (and especially the result) demands it. Think of product and concept developers, packaging developers and designers. 

Clients work with us for honesty, speed, sobriety, level-headedness and our focus on results. We always get back that we empower people by asking the right questions, which not everyone dares to ask.
In early 2018, Danielle, at the age of 33, had been a commercial manager for over a year, responsible for a team of five people and 80 million euros in purchasing value. A role she had been working towards for almost 10 years. Each time she made a great step at companies such as Nestlé, Dr. Oetker and Fromagerie Bel. At Hessing, she and her colleagues won three 'Indistribution' trophies in a row, a prize in which supermarket chains vote which suppliers perform best in the collaboration.
There was only something she noticed in the beginning of working there. The goal was much longer-term collaborations and more profit. But there were no good tools and methods to achieve that across departments. As a commercial manager, she was the one who had to pull the cart across departments, but that wasn't really the primary role.
She regularly says 'I would have granted myself a company like The GreenUp Company'. 
This is exactly what she has created as a catalyst with The GreenUp Company.
We have very good managers, in the field of trade marketing, account management, business development, but also in supply chain and logistics.

Only that cross-pollination is often missing, for truly sustainable growth and profit.

Our method is called Pure Profit™.

Grow even more profitably (in terms of turnover and time) by building longer-term relationships.

Very quickly we see what is needed in your company to achieve that. For one customer this is solving the problem of waste (throwing away products because they are no longer good), for another it is even better and above all efficient innovation (and that requires several departments).

But it always starts with the fact that there are already so many good ideas. And I have a quick insight into what the leverage is for you. 

The results speak for themselves.
Prior to founding The GreenUp Company, Danielle worked at:
She did this in various roles (manager, trade marketer and account manager).

At Hessing, as Commercial Manager, she was responsible for a turnover of 80 million euros. In 2018, she and her team won the industrial contribution trophy. This was the first year that Hessing won within total Private Label Fresh.
You can also find Danielle in the Food100 list of 2022
About Food100:
Each year, an independent jury compiles a list of the changemakers in food, with the aim of offering them a stage and make even more impact. 
Receive emails with our most important insights
We keep them sharp and simple.
Je hebt nu een beter beeld van wie ik ben. Ik ben benieuwd naar jou, je bedrijf, je drijfveren en welke uitdagingen je hebt om beter te worden en meer impact te maken.
Wil je eens praten over wat ik voor je kan betekenen?
At the beginning of 2019, I made a radical decision
Which not only changed the rest of the year, but immediately changed my whole life.
I decided to commit to my mission:
To use my experience to make plant-based food the norm.
Overland to India… What have I got myself into!?
At the end of 2018 I was 33 old and I had been commercial manager for more than a year, responsible for a team of five people and 80 million euros in purchase value. A role I had been working towards for almost 10 years. Each time I made a nice step at companies like Nestlé, Dr. Oetker and Fromagerie Bel.
At Hessing, I and my colleagues won three Indistribution Trophies in a row, a prize in which supermarket chains vote on which suppliers perform best in the cooperation. We made huge growth steps.
Yet something wasn't right. The job didn't make me happy anymore. I felt as if I was constantly the driving force and my ambitions in the field of sustainability were not shared, such as switching to a more sustainable chicken (which came from Brazil) and more focus on plant-based products..
I made a radical decision: I resigned and went on a world trip with my boyfriend. A trip overland to India, through countries such as Iran and Pakistan.
While I was sitting on a mountain in Pakistan I felt: I want to use the knowledge I have gained in all these years for my mission:
MAKING PLANT-BASED THE NORM
I have been eating plant-based for five years.
I used to have a lot of intestinal problems and sinus infections, which were often dismissed by my doctor as down to stress and irregular sleep patterns.
During a challenge five years ago I changed my diet to vegan for five weeks and I felt much fitter. In the hospital it turned out later that I have a heavy form of lactose intolerance.
I then also started to delve into other reasons why people eat vegetarian or vegan. I had never really heard of these diets.
When I saw the documentary Cowspiracy, my mind was made up: I was going to eat plant-based.
When travelling in Iran and Pakistan, I became even more concerned about the world's food and water supplies. So this gave me the last push to start working on my mission every day.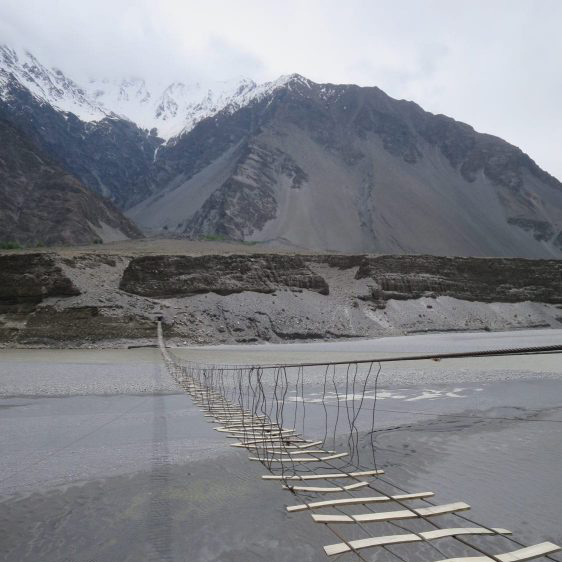 Suspension bridge – Passu, Pakistan
When plant-based suppliers are the best, we change the norm
I am a very driven person. If I have a goal in mind, I am totally committed to it. Once a client said to me that they were not innovative enough. I worked to ensure that, after many iterations, they put 50 new products on the market in just a year – some of which still sell tremendously well. When people told me Pakistan wasn't safe enough, I wanted to find out for myself first.
That drive always takes me far. That is why I now use that drive for companies that make a difference.
I help them become the best supplier, whatever stage they are at. In every phase of your company there are enormous growth opportunities, which ensure more sales in the most profitable way possible. To help suppliers to see and use these opportunities, that's where my strength lies.
Some nice facts about me:
And now I am interested to learn about you…
You now have a better idea of who I am. I am curious about you, your company, your motives and what challenges you have to become a better supplier and make more impact.
Would you like to talk about the opportunities I see for you?